Disclosure / Disclaimer: I received this post, free of charge,from the author,
for blog posting purposes on this blog. No other compensation, monetary or in kind, has been received or implied for this post. Nor was I told how to post about it,
all opinions are my own.
Autumn is finally here and if you started thinking about your Halloween costume before the first leaf fell, you're not alone!
According to the National Retail Federation, 171 million Americans plan to celebrate All Hallow's Eve this year, with spending estimated to reach a record-breaking $8.4 billion!
I can't really argue with that, as Miss Grace has not 1, but 3 costumes ready for all her Halloween activities this year! And she normally does have 2, as we do so much!
Yeah, we sorta love Halloween! LOL
With consumers planning to spend over $3 billion on costumes alone, it's important to keep costs in mind while you craft the perfect disguise. Luckily, you don't have to break the bank to win the costume party; some of the trendiest costumes for 2016 can be made at home for very little. Here's your step-by-step guide to designing your own costume on a dime!
Step 1: Consider Your Budget and Your Time Ultimately, your decision should take into consideration both your budget and your time commitment. If you know where you'll be wearing it and how long you'll have to prepare it, you can plan your costume accordingly. Consider factors like makeup and hair styling, as well as your comfort level with costumes that require an artistic hand. If you're going to be outdoors, also consider the weather.


Step 2: Decide What You Want To Be When considering your costume, look at current pop culture trends for inspiration. 2016 is expected to see a lot of Ghostbusters, Harley Quinns, Pokemon GO trainers, Snapchat filter favorites and presidential candidates (of course). Luckily, most of these trending costumes are easy to imitate; Ghostbuster costumes are as simple as decorating a tan jumpsuit, and you can make your own Snapchat costume with makeup hacks and cheap props like dog ears.
Step 3: Shop the Thrift Store First Once you decide on a costume, you can begin to set a budget and plan where to shop. Start with the simple items you can find at your local thrift store. If you'll need to cut fabrics or alter your outfit, you don't want to buy something new! Challenge yourself to find as much as you can from the thrift store first so you can save your money for key costume accessories from the Halloween shop.


Step 4: Check the Dollar Store For costume accessories like hats, temporary tattoos and jewelry, check your local dollar stores. Places like Dollar Tree sell everything from witches' hats to light-up swords to princess tiaras for just $1. You can also find crafting essentials like pom poms, glitter and fabric paint to make your costume pop without the price tag.
Step 5: Check the Costume Stores You have your shirt and shorts all ready for your Harley Quinn costume, but you still need that two-toned wig to make it recognizable. Specialty shops like Spirit Halloween or Party City are great for those essential items you probably can't find at the thrift store. Most costume stores offer coupons this time of year, so be sure to check for a discount before you purchase. You can download an app like
Coupon Sherpa to easily find these offers, including 20% off one item from Spirit Halloween.
Step 6: Craft Your Costume Once you have all the components of your outfit, put it all together before Halloween in case you need to add anything else to make it memorable! If your costume requires makeup, scour the internet for free tutorials. Youtube and Pinterest are great sources for how-to makeup and hair videos. Also note any places where the costume is uncomfortable and make adjustments now so you're not limping, fidgeting or otherwise distracted at your event.
Step 7: Enjoy You're done! Enjoy the party and be sure to #humblebrag to your friends about how cheaply you made your killer costume!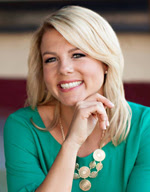 Andrea Woroch is a money-saving expert who transforms everyday consumers into savvy shoppers by sharing smart spending tips and personal finance advice. As a sought-after media source, she has been featured among such top news outlets as Good Morning America, Today, CNN, Dr. OZ, New York Times, MONEY Magazine, Consumer Reports, Forbesand many more. In addition, Andrea's stories have been published among leading publications and sites such as Yahoo!, AOL Daily Finance, CNN Money, Huffington Post, LearnVest and
New York
Daily News
.
Check out Andrea's
demo reel
or visit her website at
AndreaWoroch.com
for more information about booking an interview or requesting an original written article. You can also follow her on
Twitter
or
Facebook
for daily money tips.