This post originally appeared on the Dealspotr blog. Dealspotr is the most accurate coupon site that pays you to save. I'm @bthm on Dealspotr, use my link to join today and earn 5,000 bonus points.
Dealspotr
posted this article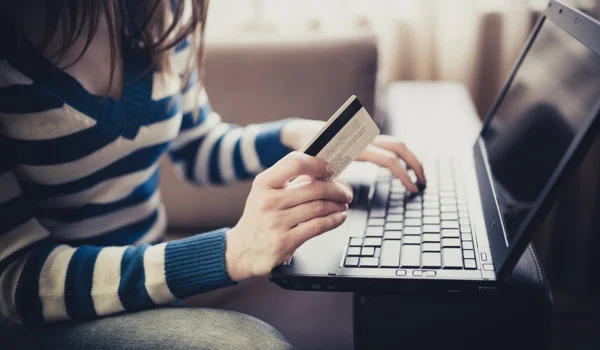 As
you go through life, there's always a chance you'll twist your knee, have a car accident or that your house will burn down. To be honest, these accidents won't happen to most of us, so we simply decide to ignore it. However, when it actually happens, the effects could be catastrophic. Without the insurance, you'll have to find the money to have a surgery, repair your car or rebuild your house – and that can cost a fortune.
Therefore, to avoid similar scenarios, people use insurance.
Insurance is a simple way to manage risk – it allows consumers and businesses to protect themselves and their possessions from the risk of loss. All insurance work pretty much the same – you pay a low annual payment (which is called a premium) to the insurance company, and they issue an insurance policy (a contract that gives you financial protection or certain financial coverage).
Simply put – you pay a low annual fee to the insurance company, and in turn, they will give you money if an accident occurs. And although the concept is simple, there are huge differences in the premiums across insurance providers, so it would be wise to learn ways to save money on insurance.
But before discussing money-saving tactics, let's first learn the basic types of insurance.
If you own a car you probably know a little about auto insurance. However, when it comes to insurance, being familiar with something simply isn't enough. To be able to save money on auto insurance, you need to understand the different parts of an auto insurance policy and choose the one that fits your needs.
But let's start with the basics.
An auto insurance is a policy purchased by a vehicle owner to reduce the costs associated with auto accidents. The owner pays for annual premiums to an insurance company, and in return, the insurance company pays for the covered losses if your car gets damaged by certain causes, experience car accidents, vandalism or theft.
Simply put, auto insurance helps people recover financially from unexpected car accidents.
The exact amount you'll receive from the insurance company is based on many factors, including the policy you choose and your deductible.
The premium, or the amount the owner has to pay to be insured also depends on several factors such as gender, age, marital status, driving experience, accident history, tickets, the average monthly mileage, occupation, etc.
Forty-seven states require vehicles to have some level of insurance coverage, and if you break the law you can get a fine, suspension of the driver's license and maybe even some jail time.
Most Common Types of Auto Insurance


Liability coverage

is the most common type of insurance that is legally required in most states, which covers damage to the other party when you caused the accident. If it was your fault, the liability cover pays for the medical costs for injuries suffered by everyone in the vehicle, repairs and legal and other accident-related fees. Of course, there's a limit or the maximum amount the policy will pay, and if that's not enough, the additional cost will come from your pocket.
Collision coverage

covers damage to your vehicle caused by a traffic collision. For example, if you hit a vehicle, the collision coverage pays for the repairs to your vehicle, but only after you pay an up-front amount called deductible. This means that if you have a collision coverage with a $1000 deductible and the damage is $5500, your collision coverage pays $4500 after you pay the first $1000.
Comprehensive coverage

pays for losses to your vehicle when an incident that is not accident-related occurs. For example, if a lighting storm damages your car or a tree falls on the car, a portion of the loss will be covered by the comprehensive coverage. Just like collision coverage, the comprehensive coverage requires an up-front amount (deductible).
Medical Expenses coverage

pays for injuries that the driver or any person riding in the vehicle suffers in the car accident, regardless of who is at fault. In addition, it pays for injuries for you and your family members that might happen while riding in other vehicles.
Underinsured/Uninsured Motorist coverage

pays for property damage and injuries suffered in an accident when the driver that caused the accident doesn't have enough insurance to cover the cost or is completely uninsured. In addition, it covers you in the event that the driver flees the scene and you are unable to file a claim against the driver's insurance company.
2. Home Insurance


Home insurance isn't a luxury – it's a necessity. It protects your home and possessions against theft or damage. In addition, mortgage companies won't make a loan unless you have insurance coverage of the full value of the property.
Most home insurance policies include 4 types of coverage:
The structure of your home coverage

pays to rebuild or repair your home if it is destroyed or damaged by natural disasters listed in your policy. An example would be lightning, hurricane, fire and hail.
Personal belongings coverage

covers all items in your home if they get stolen or if they are destroyed by a listed natural disaster. It can include items stored off-premises and up to $500 of coverage for unauthorized use of your credit cards. Jewelry, collectibles, art and other expensive items are also covered, but there will be a maximum limit you can collect in case of a damage or burglary.
Liability protection coverage

protects you from lawsuits filed by other people and also includes your pets. For example, if your dog bites your neighbor David, your insurance company will pay for his medical expenses regardless whether the accident happened at your place or his. Or if your daughter destroys his expensive vase, you can file a claim to reimburse him. And if David slips on the vase and sues you for pain, your insurance coverage will pay for that as well.
Additional living expense coverage (ALE)
pays for the costs of living away from your home in case you are not able to live there due to the damaged caused by the insured disaster. This includes hotel bills, meals and other expenses while your home is being rebuilt. It will also cover the rent from your tenants (if you had them). The only downside is that ALE coverage has limits, such as a time limitation.
Before purchasing home insurance, make sure to do your research and compare the prices, but make sure to check out

US Insurance

as well.
.
3. Health Insurance
Health insurance pays for surgical and medical expenses incurred by the insured. Depending on the type of health insurance coverage, insurance companies can either reimburse the expenses incurred from injury or illness, or directly pay the care provider.
Health insurance is usually included in the employer benefit packages and seen as an employment perk. The most common types of health insurance include private health insurance, Medicaid, Medicare and CHIP.
Private health insurance

includes health plans that employers offer to their employees. This type of health insurance can be purchased by an individual and around 58% of Americans have it.
Medicaid

is government funded health care program that provides medical care for low-income families and individuals.
Medicare

is a national federal social insurance program provided for people aged 65+ and disabled people.
CHIP (Children's Health Insurance Pr

ogram)

is a public health insurance plan that covers babies and children up to the age of 18.
If you need help with health insurance, you can contact HealthCompare and they will help find the best health insurance that fits your needs and budget. You should check out eHealthInsurance and learn their prices as well.
4. Life Insurance
Life insurance is a contract between an individual and an insurance company where the insurer pays premium payments for a long period of time, and in return, the insurance company pays an agreed amount to beneficiaries upon the insured's death.
Simply put, it protects against a financial loss that results from the premature death of an insurer. The named beneficiary receives the proceeds and is safeguarded from the financial impact.
There are many types of life insurance and we will discuss the most common.
Term life insurance

provides a financial protection for a specific period of time, such as 20 years. The insurer pays monthly premium payments which are the same for the coverage period you selected. Once that period expires, the insurance company can offer continued coverage (usually higher premium payment rate).
Universal life insurance

is a permanent life insurance that provides lifetime coverage. The policies are quite flexible and will allow you to lower or raise your premium payment or coverage amounts during your lifetime. The premium payments are higher than the term insurance.
Whole life insurance

is similar to the universal life insurance and provides lifetime coverage as well. The only difference is that the policy premium payments are fixed.
Gerber Life Insurance

provides affordable life insurance plans for all ages, so you should check their offer as well.
How to Save Money on Insurance
Unfortunately, most consumers do not do their research and settle for the first offer they get. And as a result, they pay more than they should. To prevent this from happening, we are sharing 10 tips that will help you save money on insurance and get the policy that meets your needs.
1. Different Insurers don't Think Alike
Every insurance company has unique models for pricing out the risk of insuring you. This is especially true when you decide to get auto insurance, home insurance, health insurance and life insurance.
As a result, the very same coverage situation will have different premiums from different insurers. Simply put, there's a wide range in the premiums that insurance companies charge for the same risk.
Therefore, we strongly recommend you to check different insurance companies and determine their prices, find the best deal and save some money.
2. It doesn't Mean it's Still the Cheapest
When renewing the insurance, most people assume that this year's deal is the best deal, but sometimes that's just not the case. So when you get the renewal notice, compare the current rate they offer with other insurance companies. Most insurance companies, such as Atlas Insurance and US Insurance will even have online quoting tools, so you can find their offer in a matter of seconds.
3. Pay Attention to Your Needs
There's no point in paying for more protection than you really need. For example, if you have a modest car, you should not buy an enormous liability ceiling on your auto insurance – that's just a waste of money.
However, you should also make sure not to ignore real risks that need protection. For example, if you make a living by working on a computer, you should cover your computer devices.
4. Take Discounts Whenever You Can
Insurance companies often provide significant discounts for consumers who buy multiple policies from their company. So if you plan on taking different insurance policies, it would be wise to seek for the biggest discount that will save you the most money.
Insurance companies also offer discounts to paperless customers, which simply means you would make payments electronically.
5. Higher Deductible Means Cheaper Premiums
The best way to decrease your premiums is to self-insure the first $1,000 or even more. Simply put, the higher the deductible, the cheaper the plan. You can deduct as much as $10,000 or more.
6. Avoid the Insurance Agent
Although insurance agents are extremely helpful in assisting with finding the best insurance that meets all your needs, they also receive a commission for every deal they make – and that's probably fair. However, most people don't realize that their commission is usually included in the cost of your insurance.
So if you want to save money on insurance you should skip the agent (the so called middleman) and go straight to the insurance company.
7. Younger Adults Should Get Cheaper Health Insurance
We all know that the group market for employee health plans provides coverage to everyone, regardless of their current health. To decrease rates for higher-risk employees, healthier employees pay higher rates than they should.
However, the insurance companies offer significantly lower rates for the individual policies as they cover only the consumers they want. As a result, healthy young adults get lower rates and pay less for the same insurance.
8. Don't Forget Self-Insurance
The last, but certainly not the least advice is to self-insure as much as possible. Whenever you can, set aside your own money to cover any possible catastrophic scenario. You can also raise the deductibles on your insurance policy and take the difference between your old and new premiums every month and put that money aside.
Insurance is a great way of protecting yourself or your asset from potential catastrophic disasters. And although most people won't need insurance, the reality is that some will. However, if that someone happens to be you, then you'll be really glad you invested a small amount of money and the insurance company will cover your expenses. It will save you from going bankrupt, so we strongly recommend everyone to get insurance. But first you need to do your research, check the prices and make sure you get the most affordable deal that meets all your needs. Just remember – it's better safe than sorry.